Ideally located between Miami & Palm Beach, Fort Lauderdale seats in South Florida, just a few nautical miles away from the Bahamas. The American city offers one of the largest networks of canals ideal to shelter superyachts from the recurrent Caribbean storms as well as offering the perfect docking space, just in front of the owner's mansion. With a stunning infrastructure, including plenty of refit yards, upscale marinas and a vast network of suppliers, Fort Lauderdale is one of the largest yachting communities in the world.
The brokerage world established offices in Fort Lauderdale, with each of the largest companies having an office in the city. The largest European Brokerage houses as well as the American household names each have a flagship office, with a high concentration located on 16th street, ideally located on the canals. Shipyards have also established their sales office in Fort Lauderdale, with Benetti and Sanlroenzo for example also being on 16th street.
The world's largest yacht show takes place each year in the city, with well over 1,500 yachts on display. The show stretches from Pier 66 Marina, at the entrance of the waterways all the way up to La Olas Blvd almost 2 miles away. Centred around Bahia Mar, the yacht show is one of the most impressive on-water display of yachts in the world, seeing the premiere of one of the largest collections of new yachts.
The city is ideally located just a few nautical miles away from the Bimini islands in the Bahamas. The first stop on a weekly trip to the islands will take place at the Resorts World Bimini, with a great marina and easy access to Custom Clearances. The yachts are then free to roam through the Exumas and their owners to spend quality time on the water far from the crowds.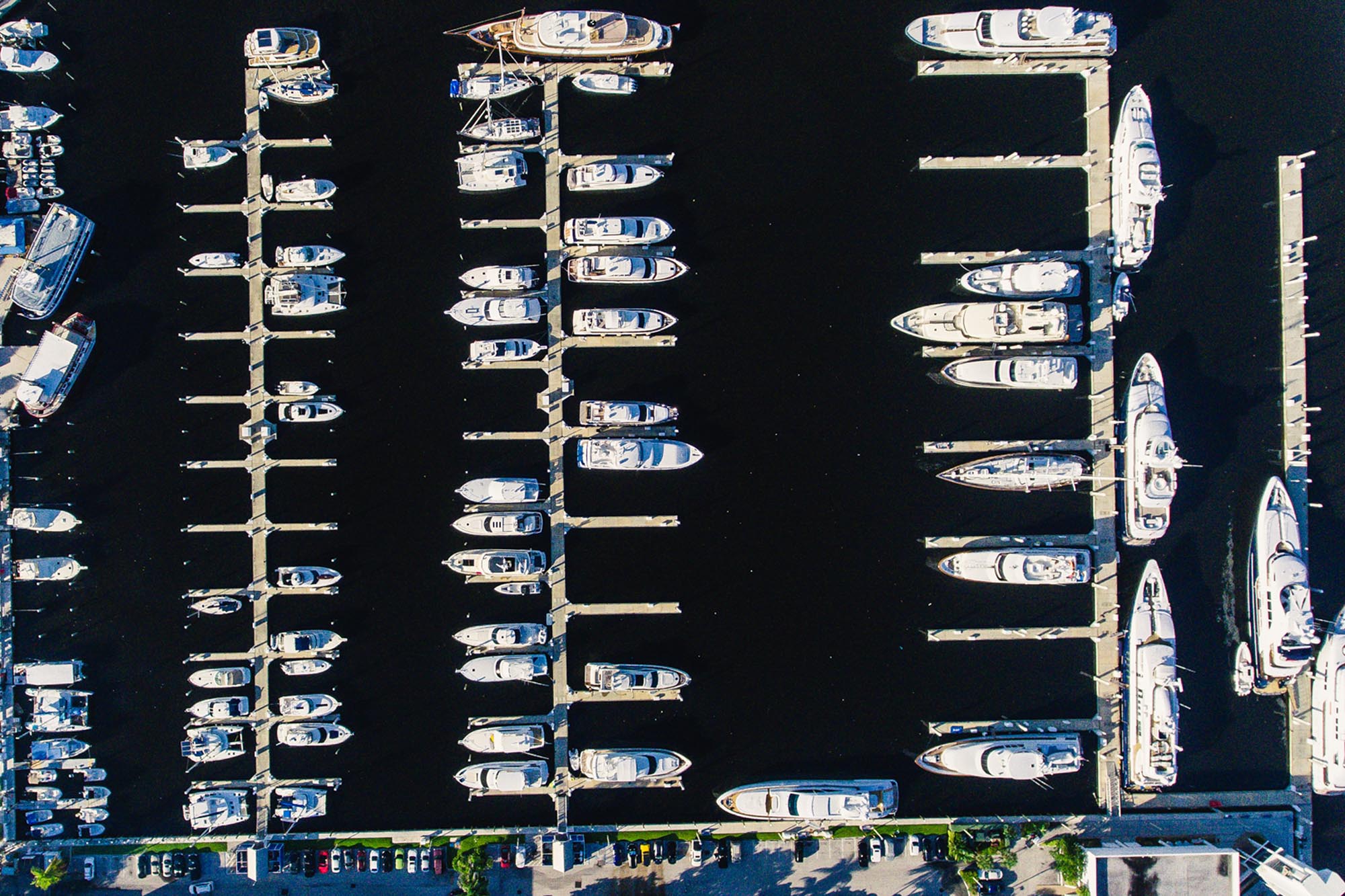 The network of suppliers in Fort Lauderdale is unparalleled in any other place in the USA. With a variety of crew houses, ideal to find day worlds and for the crew to stay on-site while changing yachts. With the multiple refit yards, from Lauderdale Marine Centre to Derektor in Dania beach, the city offers a variety of options to refit a yacht or simply maintain it. Fort Lauderdale yacht provisioning companies are also some of the finest in the world, delivering with any delays the highest products straight to the gangway of the vessels.
The US capital of yachting truly has it all, with a fair climate, a great infrastructure as well as stunning cruising grounds just around the corner.